Escape Vault
A downloadable game for Windows, macOS, and Linux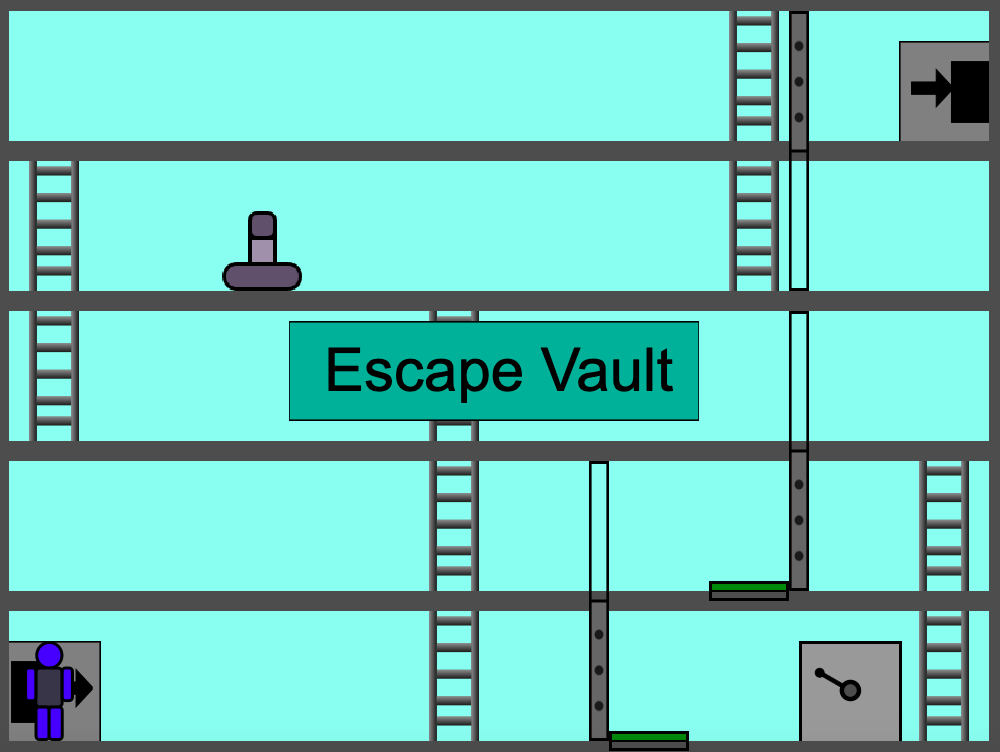 Escape Vault is a puzzle platformer, where you avoid enemies, open doors, discover and operate mechanisms, plan your moves, and find a way to reach the exit door of each level.
Do let me know what you liked, and how I could improve the game. I would love to hear your thoughts. (Contact me at raghu.gamedev@gmail.com)

(Please note that I have only tested the Mac version of the game.)
Controls
Arrow Keys: Move
Space: Action
Esc: Pause Menu
Credits

Design, Implementation: Raghunandan M. A. (raghu.gamedev@gmail.com)

Game Engine: GDevelop

Audio:
"Loading Screen Loop" (link) by Brandon Morris, HaelDB
"Crystal Cave (Song-18)" (link), "Victory Theme for RPG" (link) by cynicmusic (pixelsphere.org / The Cynic Project)
"51 UI Sound Effects" (link) by Kenney (www.kenney.nl)
"Platformer Sounds" (link) by yd
"Atmospheric Interaction Sound Pack" (link) by legoluft, qubodup
"Win Sound Effect" (link) by Listener
"Retro Damaged Sound" (link) by Prinsu-Kun
Thanks to Lalit, Sumedh, Amy, Sumana, Vikram and Nishanth for providing feedback on the initial versions.

Download
Click download now to get access to the following files:
Escape-Vault-2021-03-14-Mac.zip
69 MB
Escape-Vault-2021-03-14-Windows.zip
72 MB
Escape-Vault-2021-03-14-Linux.AppImage
76 MB